Goa multi-instrumentalist and producer José Neil Gomes' plan for himself initially was to release three albums under his own name. The musician put out the string leaning Google Maps for Lovers in 2019 and dropped the electro filled Queen of Spades earlier this year. Next on the agenda was a post-rock record called Never Ending Story. Gomes says, "Then the lockdown happened, so I couldn't do much with that album. So, I decided to work on tiny electronic EPs."
Putting energy into electronic music has birthed a new moniker for Gomes, his initials, .jng. The artist has released two records so far – the four-track chilled listen Khadi Soul and the three-song experimental dance offering To be honest. Gomes, who plans on releasing 12 EPs in total, says, "All of them are very different from each other."
One of the main reasons why Gomes has decided to shift his attention to electronic music is because he's fatigued of the live music scene. While he was in Mumbai, apart from his own band Stitch in Nine, over the years, the musician also performed with a host of other groups including Tough on Tobacco, Hipnotribe and more. He says, "I come from that whole old school place where having a laptop on stage means 'oh fuck this shit,' I don't want to get into this."
During the lockdown, Gomes used the time to sharpen his skills on digital audio workstation Ableton and see where that process took him. According to him, he had to rewire his mindset from a live music artist to producing tunes out of his own home. "I didn't have any plan as such, all these [sessions] kind of became EPs," he says.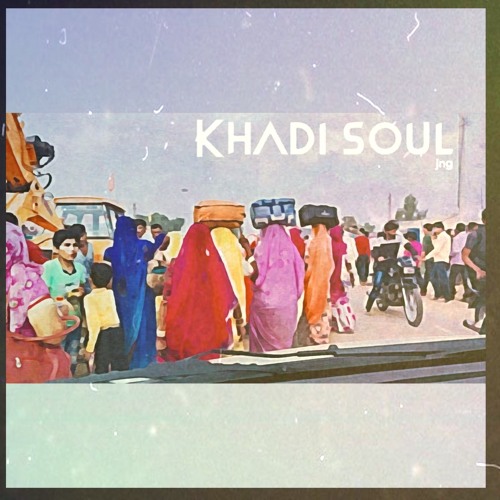 Acting as another turning point in his sonic direction, it was in the German capital where Gomes discovered how fast the music scene had moved and how massive electronic music is. He says, "I feel I have to kind of metamorphosize my space because I can't be in denial and say, I'll keep doing live bands because it's not happening. I'm sure it will come back at some point, but the way it's going right now, it just doesn't seem feasible to have a band and then keep it together."
Although Gomes has produced the .jng material himself, he's roped in frequent collaborator Nathan Thomas from Mumbai to play bass on five of the EPs. The multi-instrumentalist has even mixed the music himself while London-based Frenchman Jean Emmanuel Krieger mastered it. "I basically wanted someone who has the same taste and I heard some of his [Krieger] stuff and liked it."
Gomes' plan now is to release three EPs every month until the end of this year and also wants to send them out to filmmakers and even record labels to possibly pick up. Going forward the musician would like to bring in guitar and synth elements to the music to diversify it.
The artist assures us that Never Ending Story will see the light of day sometime next year but that his main focus is .jng now. Once things ease up and people are allowed to travel more freely, Gomes plans on moving back to Berlin where he wants to live and work out of. "It's a very exclusive scene and I know it'll take a while to establish myself because I'm not that known in the circles. But that's my plan, to be in Berlin."